There will be music. There will be great food. There will be dancing.
Of course there will be good old-fashioned politicking. Bring yourself, your friends and family to the Barr House at 1200 Cypress Street for the Bourbon County Democrats Fall Fundraiser. Set for Tuesday, September 25, the party starts at 6:00 p.m. and concludes at 9:00 p.m. A minimum donation of $25 is suggested. All funds raised are used in support of local Democratic candidates.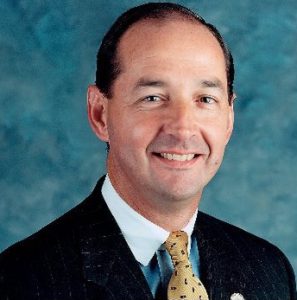 Rocky Adkins, Kentucky House Democratic Floor Leader, will be the featured guest speaker. He has represented the 99th Congressional District since 1987. Although he has been mentioned as a potential candidate for Governor in 2019, he is running for re-election to his House seat this year. He has also encouraged candidates for office in 2019 to resist fundraising until after the 2018 election.
In an Aug. 24 article by Jack Brammer in the Lexington Herald-Leader, Rep. Adkins said "The most important race that anybody can talk about today is the potential we have with our outstanding candidates across Kentucky to take back the House."
All Bourbon County Democrats are encouraged to attend this event and meet their candidates, enjoy heavy hors d'oeuvres and listen to the sounds of Double Dog Dare, a duo featuring Shannon Arnold and Tom Turino. They play a range of tunes from Cajun and Old Time Country to Country Blues and original pieces. Turino specializes in Latin American music and is the author of Music as Social Life: The Politics of Participation and Music in the Andes. Shannon Arnold has been playing Bluegrass and Cajun music for years in Lexington. As a teacher, she frequently used music as a learning tool in the classroom.
SO: great food, lively music, Democratic candidates–what's not to like? Come to the Barr House Tuesday September 25 at 6! Donate online at www.bourboncodemocrats.com/donate-online or make your donation at the door. The Bourbon County Democrats Executive Committee will work on behalf of all local Democratic candidates for victory in November. If you are looking for yard signs, visit the Democratic Headquarters at 600 Main Street.